Premium Upgrade Package 3 For Brother Innovis 1 Or 1e
Choose from lots of Brother sewing machine parts such as Brother upgrade pack 3 with continuous border hoop and so much more!
FREE delivery by DPD
, order
Delivery: 1 Working Day(s) (Sat, Sun options)
Expected Delivery Date is Friday, December 10th
This is upgrade pack 3 that adds extra features to the operation of the innovis 1 or innovis 1E. You dont need to have pack 1 or 2 installed..!, This pack 3 is a standalone package and can be purchased without needing to purchase upgrade pack 1 or 2.


Whats new:
A new continuous border frame which is now 12 inches (300mm) long and 4 inches (100mm) wide. With this longer frame you can now embroider longer lengths of fabric continuously before rehooping. The quick release mechanism enables fast rehooping of your fabric.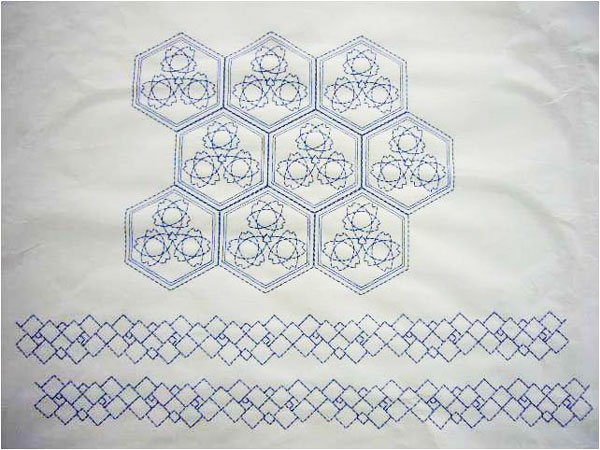 Extra software:
Using the add-on software, once again, the camera comes to the rescue. By scanning your design into your machine you can now accurately position contiuous designs so accurately that the edges of each pattern are perfectly joined.


Also included with this incredible upgrade package 3 are10 new beautiful embroidery designs for use with the continuous border frame.
Specification

| | |
| --- | --- |
| Manufacturer | Brother |

Why not share your review with others.