Exclusive IDT Integrated Dual Feed System
What makes it so perfect?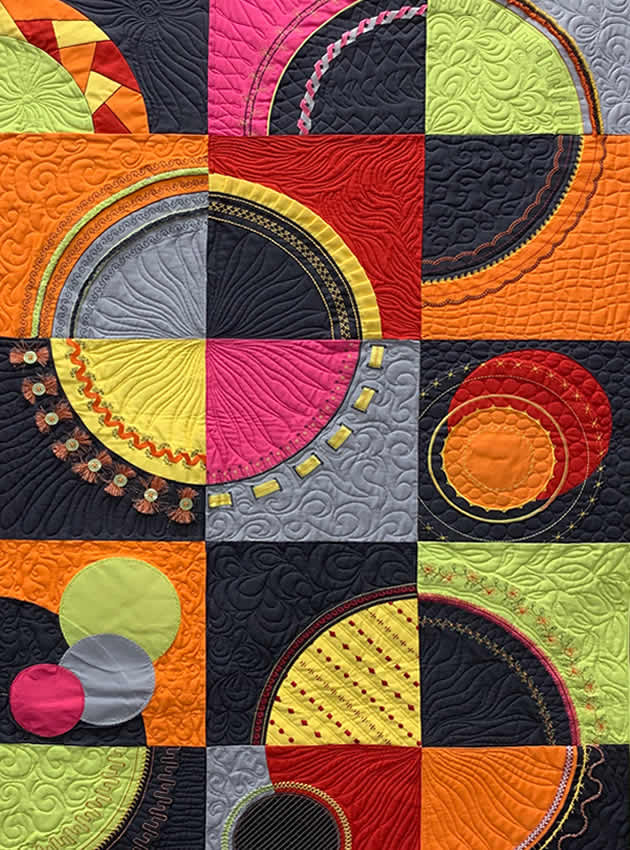 Feed multiple fabric layers in sync?
Industrial technology is available on home sewing machines - Integrated Dual Feed. There is no attachment that can mimic advantages of dual feed.


The time-tested Original IDT System guarantees the optimal feed you expect on all kinds of fabrics. Everything stays in place. Lightweight and silky fabrics don't pucker; stripes and plaids match perfectly; curved seams are easy, with very little pinning required. The Original Dual Feed System is exceptional for grasping and feeding small fabric pieces, with maximum precision and professional results. Your sewing machine effortlessly moves from a single layer to multiple layers and even sews over bulky seams with no hesitation.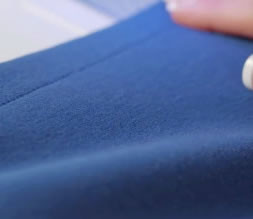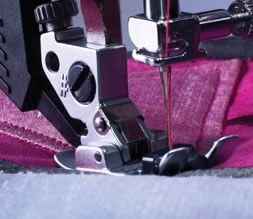 What makes Integrated Dual Feed so perfect?
Ever wanted to sew a project but dreaded to thought of working with silk, sheer or organza? Thats exactly where the Dual Feed system shines. We all know the lower feed moves the material forwards or backwards under the presser foot.
This clever Dual Feed system has been around years, I'ts heritage stems from the sewing factory and allows feeding or moving the material from the top.
Now Imagine, both the lower and top feed, moving the material together in unison, at any speed or any stitch length! That a Intregated dual feed system. It gives perfectly flat seams, with zero fabric slippage.
Over the couple of years many manufactures have realised its potential and now have designed a top feed system in to their home sewing machines. Singer, Bernette, Janome and even a £9000 Husqvarna. Yes to add a dual feed system to a sewing machine is extra cost! But thats were we can help! At this moment a Dual Feed computerised Singer is available at under £400
Fine fabrics? easily done!
Very fine fabrics like silk are evenly fed. No puckering or distortion of the seam and long seams no movement when sewing the entire curtain lengths, makes sewing a pleasure.
Stretch fabrics? absolutely even!
When sewing stretch fabrics and knitwear, the Dual Feed ensures that the fabric is not stretched out of shape.
Several layers? no problem!
Nothing should be allowed to slip when several layers are being sewn. The Dual Feed takes care of that.
Flat seams? perfectly!
No more fabric slipping!
Heavy fabrics? perfect feed!
The Dual Feed works even with the heaviest fabrics perfectly every time, and all stitches are the same length.
Quilting? sheer pleasure!
The IDT is particularly useful when quilting, where a wide variety of fabrics and bulky batting layers need to be stitched. The layers are gripped from the top and the bottom.
Mixed fabrics? why not!
Uneven layers can easily occur when different types of fabric are being stitched together. The Dual Feed ensures that the fabrics are joined together perfectly.